SEARCH UAE'S NO. 1 BUSINESS FOR SALE MARKETPLACE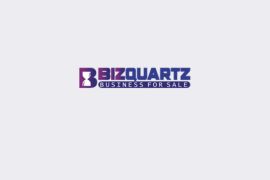 PROFITABLE DRINKING WATER BOTTLE BUSINNESS RUNNING FROM PAST 15 YEARS FOR SALE
Ref. No.-AE01911118
Asking Price: 2,000,000 AED
PROFITABLE DRINKING WATER BOTTLE BUSINNESS RUNNING FROM PAST 15 YEARS FOR SALE
CERTIFIED RUNNING MINERAL WATER MANUFACTURING AND DISTRIBUTON BUSINESS FOR SALE IN UAE UMM AL QUWAIN.
SUCCESSFULLY RUNNING FROM PAST 15 YEARS. HUGE CLIENT BASE AND GOOD REPUTATION IN THE MARKET.
LOCATED IN UMM AL QUWAIN, UAE.
FACTORY SIZE : 4600 SQFT+ OFFICE ON MEZZANINE FLOOR
VERY LOW LOW RENT : 54,000 AED/ YEAR.
17  STAFF, 3 DRIVERS.
AVERAGE MONTHLY REVENUE 200,000 AED
AVERAGE MONTHLY SALARIES : 25,000 AED
AVG NET PROFIT : 25,000 - 30,000 AED/ MONTH.
PLANT HAS THE CAPACITY OF FILLING 10,000 GALLONS/ DAY WHICH IS NOT BEING USED TO ITS POTENTIAL.
TWO UNITS OF INDUSTRIAL RO.
 UNIT 1. 14 GALLONS/MINUTE CAPACITY
UNIT 2 : 30 GALLONS/MINUTE CAPACITY
THE FACTORY SKUS ARE 200ML CUPS INHOUSE PACKAGING, 5 GALLONS BOTTLES FILLING, 
ALSO HAS PROVISION TO DO 250 ML, 500 ML, 1.5 LTRS BOTTLES. 
3 TRUCKS OF 3 TON CAPACITY OWNED BY COMPANY, 1 LANCER VEHICLE, 2 HIACE VANS OUTSOURCED ON COMMISSION BASIS. 
THE FACTORY HAS ALL THE NECESSACRY CERTIFICATIONS LIKE ESMA EQM, HACCAP,  ISO.
NO LIABILITIES ON THE COMPANY, CLEAN BUSINESS WITH GOOD TRACK RECORD.
ASKING PRICE 2,000,000 AED
CONSULTING FEE 5% OF THE DEAL VALUE.
PICTURES ARE FOR ILLUSTRATIVE PURPOSE ONLY.
FOR MORE DETAILS 
PLEASE CALL 0524733665
ONLY FOR CLIENTS WHO ARE GENUINE AND READY TO SIGN NDA.
Asking Price: 2,000,000 AED
Monthly Average Salary of Total Staff : 25,000 AED
High Quality Equipments
Loyal Customer Base
Ample of Parking Available
Accounts available
Established Business
High Turnover
Unique Business
Fully Fitted
Company For Sale
CLIENTS IS MIGRATING TO CANADA.
Shop Size : 4600 Square Feet
Shop Rent : 54,000 AED
Country : United Arab Emirates
City : UMM AL QUWAIN
Area : U.A.Q INDUSTRIAL AREA
Payment Mode : Quarterly
Landmark : UMM AL QUWAIN
Share This Ad On
Contact Us