SEARCH UAE'S NO. 1 BUSINESS FOR SALE MARKETPLACE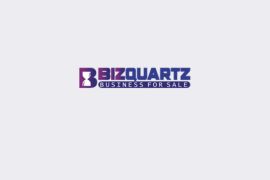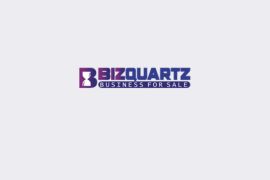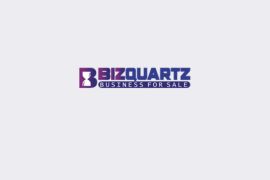 BUSINESS FOR SALE!!! Golden Opportunity to MFG and Trade one of the most consumed product in automotive repair industry
Ref. No.-AE01610955
Asking Price: 300,000 AED
BUSINESS FOR SALE!!! Golden Opportunity for Manufacturing and Trade one of the most consumed products in the automotive repair industry globally.
The Automotive Refinishing Product that we would be focusing on is Polyester based body-filler.
Polyester body filler which is used in the automotive accidental major and minor repairs, currently has few dominating brands available in the local markets which are mostly imported from other countries and sold at very expensive prices which generates huge profit margins due to its demand.
Our product formulation meets and exceeds top quality international brands and even better when compared to the products which are currently consumed in local and international brands and even better when compared to the products which are currently consumed in local and international markets. This formulation of body filler is tested and fine tuned as per auto body repair technicians and has proven to meet their requirements and needs. To get this formulation right I have almost invested 3 years in it. This product is highly economical in manufacturing and has a huge profit return. It is made in 2 different types based on the quality in each type, to serve small to medium and medium to high end workshops. Profit margins is around 150% to 200%
I'm looking for a working partner with investment to start along with paint and chemical manufacturing. Asking 300,000.00 AED in return of 24% shares in Industrial Trade License (L.L.C.)
1 Partner/Investor visa Equal shares in Profits and Loss Equal shares in factory and trade license 35K Low rent of factory (first year) High profit returns on investments. Please do your market survey for the product type's price and consumption.
Prototype of both the products is available for testing.
"BUSINESS FOR SALE :BIZQUARTZ BUSINESS BROKERS"
Find Business Opportunities,  Businesses for Sale in the Dubai on Bizquartz.
New Business added every day
There are many great opportunities to set up a business and many different ways to do it too. The best way to get into any business is to take over an Established Business which is up an running.
Search our businesses for sale inventory, from Cafes, Restaurants, Kitchens, Clinics & Medical Centers,  Salons & Spa, Limousine , Rent a Car , Groceries, Roastary, Garages, Construction companies, Trading Businesses, Marketing Agencies, Cleaning services, Service Businesses, and shops to manufacturing,
We've got the perfect Business Opportunities for you Across the UAE.
Contact us to start your search for the best businesses to buy.
Tell us your criteria today for a count of potential prospects.
Highly Professional & Dedicated Business Brokers.
Valuable Advice.
Save Time & Effort.
Find Your Next Profitable Business.
Discover amazing deals on businesses for sale in Dubai , Abudhabi, Sharjah , Ajman ,Al ain and Fujairah.
We have Businesses Located in  Great Business Hubs in Dubai Like Restuarants in Marina, Downtown, Business Bay, JLT, Jumeirah, Karama, But Dubai, Deira and  many More.
Sheesha Cafes in Jumeirah, Supermarkets on Sheikh zayed road, Spa and salons near Palm Beach.
Buy businesses for sale through BIZQUARTZ.
Arrange a viewing, make an offer or simply contact the seller.
Start your search now.
For More Details contact :- +971 52 473 3665
Asking Price: 300,000 AED
Annual Turnover : Available on Request
Annual Net Profit : Not Applicable
Audit Report : Not Applicable
Total No. Of Staff: 4
Utilities: 1,000 AED
Monthly Average Salary of Total Staff : 5,000 AED
Miscellaneous : 2,000 AED
Premium Location
Established
Small Business
Unique Business
Shop Size : 3000 Square Feet
Shop Rent : 35,000 AED
Country : United Arab Emirates
City : DUBAI
Area : AL BADA
Share This Ad On
Contact Us