SEARCH UAE'S NO. 1 BUSINESS FOR SALE MARKETPLACE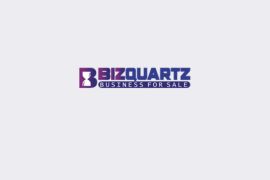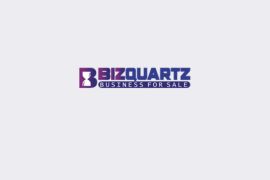 2MN AED NET ANNUAL PROFIT : RENT A CAR BUSINESS FOR SALE IN DUBAI
Ref. No.-AE01495336
Asking Price: 9,500,000 AED
Rent a Car Business for sale : Highly in demand and Profitable Business 
There are several reasons as to why you should seek the services of a car rental company in the UAE. Loud, ambitious, and colorful, the country's futuristic enigma attracts visitors from all across the globe.
The Rent A car Business is Profitable with 235 Cars. Each vehicle in our inventory is meticulously checked and maintained to ascertain the safety of its passengers. 
The Business has Huge profit potential and  Visbility. 
All vehicles are maintaned in excellent condition and covered with Insurance.
Highly in demand and Profitable Business to buy :
SUCCESSFULLY  RUNNING RENT A CAR FOR SALE. WITH A FLEET OF 235 CARS.
100 % EXPAT OWNERSHIP
( 190 VEHICLES ARE LOAN FREE)
( 45 VEHICLES ARE ON BANK EMI)
VEHICLE VALUATION OF 5.5  MN AED
STAFF 18.
AVERAGE MONTHLY REVENUE 390,000 - 400,000 AED
AVERAGE MONTHLY EXPENSES 180,000 - 200,000 AED( EXPENSES INCLUDES OFFICE RENT, STAFF SALAR, VEHICLE INSURANCE, VEHICLE MAINTENANCE, RENEWALS, BAD DEBTS ETC)
MONTHLY BANK EMI OUTSTANDING AROUND 50,000 AED
GOOD BANKING FACILITY
WITH ANNUAL PROFITS OF  1,800,000 -  2,000,000  AED
ASKING PRICE :  9.5  MN AED
CONSULTING FEE : 500,000 AED FIXED
***PICTURES ARE FOR ILLUSTRATIVE PURPOSE ONLY.*****
FOR MORE DETAILS 
PLEASE CALL 0524733665
ONLY FOR CLIENTS WHO ARE GENUINE AND READY TO SIGN NDA.
ABOUT BIZQUARTZ:
*BIZQUARTZ.COM is a BUSINESS FOR SALE MARKETPLACE,BUSINESS BROKERAGE, Consultation Tech Company.* 
UAE's No#1 Business For Sale Marketplace I Top Business Brokers | SELL YOUR BUSINESS NOW IN DUBAI UAE | FIND YOUR DREAM BUSINESS FOR SALE|
"SIMPLIFIED BUSISNESS BUYING & SELLING"
Find Business Opportunities,  Businesses for Sale in the UAE
New Business added every day.
There are many great opportunities to set up a business and many different ways to do it too.
The best way to get into any business is to take over an Established Business which is up an running.
Search our businesses for sale inventory, 
Cafes, Restaurants, Kitchens, Clinics & Medical Centers,  Salons & Spa, Limousine , Rent a Car , Groceries, Roastary, Garages, Construction companies, 
Trading Businesses, Marketing Agencies, Cleaning services, Service Businesses, and shops to manufacturing.
We've got the perfect Business Opportunities for you Across the UAE.
Contact us to start your search for the best businesses to buy.
Tell us your criteria today for a count of potential prospects.
Highly Professional & Dedicated Business Brokers.
Valuable Advice.
Save Time & Effort.
Find Your Next Profitable Business.
Discover amazing deals on businesses for sale in Dubai , Abudhabi, Sharjah , Ajman ,Al ain, UAQ, RAK and Fujairah.
We have Businesses Located in  Great Business Hubs in Dubai Like Restuarants in Marina, Downtown, Business Bay, JLT, Jumeirah, Karama, But Dubai, Deira 
and  many More.
Sheesha Cafes in Jumeirah, Supermarkets on Sheikh zayed road, Spa and salons near Palm Beach.
Buy businesses for sale through BIZQUARTZ.
Arrange a viewing, make an offer or simply contact the seller.
Start your search now.
For More Details contact :- +971 52 473 3665
Asking Price: 9,500,000 AED
Premium Location
Huge Footfall
Huge Signage
Loyal Customer Base
Established
Accounts available
Established Business
High Turnover
Unique Business
Large Business For sale
OWNERS ARE MIGRATING TO CANADA.
Country : United Arab Emirates
City : DUBAI
Area : BUSINESS BAY
Share This Ad On
Contact Us