SEARCH UAE'S NO. 1 BUSINESS FOR SALE MARKETPLACE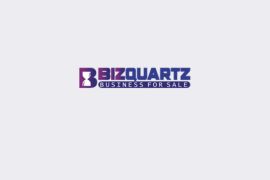 LUXURY CARS RENT A CAR BUSINESS FOR SALE IN DUBAI
Ref. No.-AE01595387
Asking Price: 7,000,000 AED
BUSINESS FOR SALE OPPORTUNITY IN DUBAI
Rent a Car Business for sale  in DUBAI, UAE: Highly in demand and Profitable Business 
HIGHLY PROFITABLE RENT A CAR BUSINESS WITH 26 LUXURY VEHICLES FOR SALE IN DUBAI.
ALL THE CARS ARE LIABILITY FREE. 
NO LOANS & LIABILITIES ON THE COMPANY. 
AVG MONTHLY REVENUE MIN 300,000 AED.
BUSINESS IS OPERATED FROM HIGH CLASS OFFICE ON SZR, AL QOUZ WITH 1500 SQFT AND VERY LOW RENT OF 68,000 AED.
THERE ARE CURRENTLY 3 EMPLOYEES ON THE COMPANY WHO MANAGES THE BUSINESS.
IT HAS THE HUGE POTENTIAL OF GENERATING REVENUE OF MORE THAN 1MN AED/ MONTH WITH A GOOD MANAGEMENT. 
LIST OF VEHICLES.
  Mercedes' c300 2018model
  Mercedes' c300 2019 model 
  Mercedes c300 2019 mode 
  Mercedes c300 2020 model 
  Mercedes c300 coupe 2020 model 
  Mercedes E300 2019 Model 
  Mercedes S560 2020 model
 MercedesCLS450 2020 model
 Mercedes S450 2019 model 
  Mercedes S450 2019 model
  Mercedes S560 2020 model 
  Range Rover SPORT 2020 
  Range Rover vogue 2020
  Range Rover vogue 2021 
  Chevrolet Camaro 2021 model 
  Chevrolet Camaro 2020 model 
  Chevrolet Silverado 2020 
  Chevrolet IMPALA 2019 model 
  BMW 540 2021 model 
  Infinity QX 80 2019 model 
  T-COROLLA 2020 Model 
  LEXUS LS 500 2020 model 
 KIE SPORTAGE 2019 model
FORD Mustang 2020 model
FORD  Mustang convertible 2020 model 
THE VALUATION OF THE VEHICLES WILL BE AROUND 5 MN AED.
CLEAN RECORDS IN BANKS, BANKS ARE WILLING TO FINANCE MORE THAN 10 MN AED FOR THE CURRENT OWNER( NEW OWNERS CAN CLAIM THIS FACILITY ONCE THE BUSINESS IS ACQUIRED)
ASKING PRICE OF THE BUSINESS : 7 MN AED
CONSULTING FEE: 350,000 AED FIXED
***PICTURES ARE FOR ILLUSTRATIVE PURPOSE ONLY.*****
FOR MORE DETAILS 
PLEASE CALL 0524733665
ONLY FOR CLIENTS WHO ARE GENUINE AND READY TO SIGN NDA.
ABOUT BIZQUARTZ:
*BIZQUARTZ.COM is a BUSINESS FOR SALE MARKETPLACE,BUSINESS BROKERAGE, Consultation Tech Company.* 
UAE's No#1 Business For Sale Marketplace I Top Business Brokers | SELL YOUR BUSINESS NOW IN DUBAI UAE | FIND YOUR DREAM BUSINESS FOR SALE|
"SIMPLIFIED BUSISNESS BUYING & SELLING"
Find Business Opportunities,  Businesses for Sale in the UAE
New Business added every day.
There are many great opportunities to set up a business and many different ways to do it too.
The best way to get into any business is to take over an Established Business which is up an running.
Search our businesses for sale inventory, 
Cafes, Restaurants, Kitchens, Clinics & Medical Centers,  Salons & Spa, Limousine , Rent a Car , Groceries, Roastary, Garages, Construction companies, 
Trading Businesses, Marketing Agencies, Cleaning services, Service Businesses, and shops to manufacturing.
We've got the perfect Business Opportunities for you Across the UAE.
Contact us to start your search for the best businesses to buy.
Tell us your criteria today for a count of potential prospects.
Highly Professional & Dedicated Business Brokers.
Valuable Advice.
Save Time & Effort.
Find Your Next Profitable Business.
Discover amazing deals on businesses for sale in Dubai , Abudhabi, Sharjah , Ajman ,Al ain, UAQ, RAK and Fujairah.
We have Businesses Located in  Great Business Hubs in Dubai Like Restuarants in Marina, Downtown, Business Bay, JLT, Jumeirah, Karama, But Dubai, Deira 
and  many More.
Sheesha Cafes in Jumeirah, Supermarkets on Sheikh zayed road, Spa and salons near Palm Beach.
Buy businesses for sale through BIZQUARTZ.
Arrange a viewing, make an offer or simply contact the seller.
Start your search now.
For More Details contact :- +971 52 473 3665
Asking Price: 7,000,000 AED
High Quality Equipments
Loyal Customer Base
Established Business
High Turnover
Attractive Business
Large Business For sale
OWNER MOVING BACK TO CHINA
Country : United Arab Emirates
City : DUBAI
Area : AL QUOZ
Landmark : AL QOUZ SHEIKH ZAYED ROAD
Share This Ad On
Contact Us