SEARCH UAE'S NO. 1 BUSINESS FOR SALE MARKETPLACE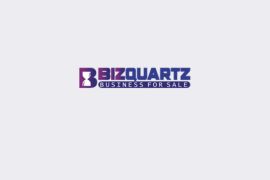 Ecommerce business for sale
Ref. No.-AE01495685
Asking Price: 1,200,000 AED
Two years old Trade license with SEO ready and full presence on social media with running Ecommerce business.
TRADE LICENSE - GENERAL TRADING LLC WITH NO LIABILITIES OR LOANS.
WARE HOUSE + READY OFFICE – FULLY AC (CHILLER ACs)
ADDRESS - RAS AL KHOR, DUBAI
BANK ACCOUNT (ACTIVE)
TRN (ACTIVE)
ONLINE PORTAL (WEBSITE, APPS IOS & ANDROID)
ONLINE PAYMENT GATEWAY (TELR)
4 CARD PAYMENT MACHINES (NETWORK)
2 DESKTOPS
3 LANDLINE PHONES
1 HIGHSPEED PRINTER
INTERNET FACILITY 100MBPS
1 COLD STORAGE
1 CHILLER ROOM.
1 FRIDGE
1 SCALE MACHINE (USING BY SUPERMARKETS FOR WEIGHT)
2 FRUITS VEGITABLE WASHING FACILITIES
5 BIG RACKS
3 WALL RACKS (USING IN SUPER MARKETS)
WORKING AREA FOR OFFICE STAFF (4 TABLE WITH 4 CHAIRS)
1 CONFERRENCE TABLE WITH 7 CHAIRS
FULLY AC WAREHOUSE 1700SQFT
GROUND FLOOR, WALLS COVERED BY WHITE TILES, COLD STORAGE FACILITY (SUTAIBLE FOR MADICINE, VEG, FRUITS ETC) , PACKAGING AREA.
READY OFFICE SETUP MEZNINE FLOOR, 3 ROOMS, 1 CONFERENCE ROOM, 1 PANTRY KICHEN, 3 WASHROOMS
WITH COMPLATE SETUP (TABLES, CHAIRS, CHILLER, ACs, 1 TV, 3 PHONES, 2 DESKTOP, HIGHSPEED PRINTER).0523239029
Asking Price: 1,200,000 AED
Annual Turnover : Available on Request
Annual Net Profit : Available on Request
Audit Report : Not Applicable
Total No. Of Staff: 9
Utilities: 2,000 AED
Monthly Average Salary of Total Staff : 18,000 AED
Premium Location
High Quality Equipments
Established
Established Business
Offers Invited
Town Centre Location
Open Plan Trading Area
Close To Local Amenities
Attractive Business
Fully Fitted
Adjacent to Multiple Retailers
Company For Sale
Owner wants to relocate to another country.
Shop Size : 2000 Square Feet
Shop Rent : 85,000 AED
Landlord Deposit : 4,000 AED
Country : United Arab Emirates
City : DUBAI
Area : RAS AL KHOR
Payment Mode : Quarterly
No. of Payments : 4
Landmark : Manama Street
Share This Ad On
Contact Us