SEARCH UAE'S NO. 1 BUSINESS FOR SALE MARKETPLACE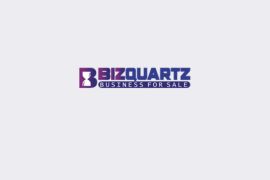 Well established Advertising and Branding Agency working with top MNCs across the Globe
Ref. No.-AE01341346
Asking Price:
Advertising, Marketing & 
Branding Agency
For Sale

A successfully running advertising, marketing and branding agency, available for sale in New Delhi. 
The Company is running since 2013.

We are a multi-dimensional advertising (print, ATL, BTL, online), marketing (online and offline), 
branding, web.

We have worked with clients across the globe – India, US, Netherlands, Bulgaria, Canada, Sri Lanka, 
Dubai, Abu Dhabi. Qatar, Singapore, London, Saint Martin.

Industries we have worked in Food & Beverage, Global Organisations, Real Estate, Hospitality, 
Restaurants & Bars, Beauty, Lifestyle, FMCG, Sustainability, Technology & Softwares, B2B, Sports, 
Healthcare, Architecture and Design, NGO & Social Organisations, Electronics, Education and 
Recruitment, Insurance, Export Houses, Mentorship, Travel & Tourism, Legal, Automobiles, Events & 
Weddings, Indian Govt, Dutch Govt, Finance.

Products & Services
Advertising (online and print), end to end marketing and branding agency.
Monthly Accomodation Charges : 0 AED
Utilities: 490 AED
Monthly Average Salary of Total Staff : 0 AED
Company bear accomodation charges
Miscellaneous : 0 AED
Established
Company For Sale
Country : India
City : DELHI
Area : VASANT KUNJ
Landmark : Near masoodpur Flyover
Share This Ad On
Contact Us