SEARCH UAE'S NO. 1 BUSINESS FOR SALE MARKETPLACE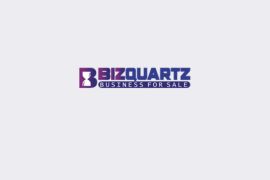 10 YEARS RUNNING PROFITABLE EDUCATIONAL INSTITUTE BUSINESS FOR SALE IN DUBAI
Ref. No.-AE01690205
Asking Price: 2,500,000 AED
10 YEARS RUNNING PROFITABLE EDUCATIONAL INSTITUTE BUSINESS FOR SALE IN DUBAI
BUSINESS Activity:Education 
Emirates: Dubai
*Branch 1:*
Location: Jumeira
Size of the Outlet: 1000 SQFT
Rent of the Outlet:165k AED
No of Staff: 5
No of classrooms:2
No of students :150
*Branch 2:* BUSINESS BAY
Size of the Outlet: 600 SQFT
Rent of the Outlet:100k AED
No of Staff:2
No of classrooms:1
No of students :75
FINANCIALS:
Average Monthly Revenue:175k
Total Monthly Overheads/ Expenses: 100K - 110K AED
Average Monthly Profit: 50 to 60K AED NET MONTHLY PROFITS
MODEL:
ITS A FRANCHISE BUSINESS WHICH HAS HUGE REPUTATION IN THE MARKET.  THE BUSINESS IS HIGLY PROFITABLE. FRANCHSIE IS TRANSFERRABLE TO NEW OWNER.
 *ASKING PRICE:* 2,500,000 AED 
 *CONSULTING FEE: 150,000 AED* 
ONLY TO THE CLIENTS WHO SIGN NDA.
For more details :
Please call/ whatsapp
0524733665
Asking Price: 2,500,000 AED
Loyal Customer Base
Established
Accounts available
Established Business
High Turnover
Offers Invited
Unique Business
Attractive Business
STARTING NEW VENTURE NEED FUNDS.
Shop Size : 1000 Square Feet
Shop Rent : 165,000 AED
Country : United Arab Emirates
City : DUBAI
Area : JUMEIRAH
Payment Mode : Quarterly
Landmark : JUMEIRHA DUBAI
Share This Ad On
Contact Us