SEARCH UAE'S NO. 1 BUSINESS FOR SALE MARKETPLACE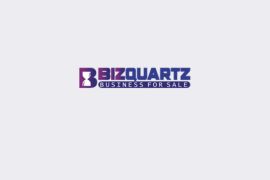 SUPERB DEAL- PROFITABLE JETSKI RENTAL BUSINESS FOR SALE IN DUBAI
Ref. No.-AE01800385
Asking Price: 8,000,000 AED
"SUPERB DEAL- PROFITABLE JETSKI RENTAL BUSINESS FOR SALE IN DUBAI"
 *LOCATION:*  ONE OF THE PREMIUM LOCATIONS IN DUBAI FOR JETSKI. 
* JUMEIRAH.
* RENT OF THE LOCATION:  399,000 AED/ YEAR
* No of staff : 6
*FINANCIAL DETAILS*
THE BUSINESS MADE A REVENUE OF AROUND 7MN AED IN 2022 FY WITH A NET PROFIT OF 3.5 MN AED
THE BUSINESS HAS TOUCHED AROUND 2MN AED REVENUE TILL MAY 31ST WITH NET PROFITS OF 800,00 AED  AND EXPECTED TO MEET THE SAME APPROX TURNOVER & PROFITS  BY END OF THE YEAR LIKE FY22. 
THE COMPANY HAS AUDIT REPORT WITH ALL THE FINANCIALS, ASSESTS LISTS, P & l STATEMENTS ETC.,
 *TEAM:* 
Currently there are 6 full time employees (many more quotas are available for more staff if required).
ALL THE STAFF ARE LICENSED HOLDERS AS CAPTAINS, LIFE GAURDS AND LIFE SAVERS.
ALL THE STAFF HOLDS 5+ YEARS OF EXPERTISE.
 *ASSETS:* 
THE COMPANY HAS 14 PREMIUM JETSKIS, HIGH END PONTOON, BRIDE AND PLASTIC FLOOR PONTOON FOR 14 JETSKIS BIRTHING. BIGGEST PONTOON .
* 5 SEADOO MODEL JETSKIS WHICH ARE 24CARAT CUSTOM GOLD PAINTED.
* 2 SEADOO RXTX MODEL JETSKIS 
* 2 INTRUCTIOR YAMAHA JET SKI VX MODEL
* 3 YAMAHA JETSKI GP1800 MODEL
* YAMAHA JETSKI FX SVHO MOEL.
*FACILITIES:* 
THE PONTOON  IS A WELL STRUCTERED WITH  HIGH END FITOUT WHICH HAS ALL THE AMENITIES AND FACILITIES FOR THE CUSTOMER.
RECEPTION AREA, PRIVATE LOCKERS , WAITING AREA, MERCHANDISE AREA, TOWELS, SAFETY EQUIPMENT, CHANGINFG ROOM, SHOWER ROOM, JETSKI BIRTHS
 *BANKING:* 
The  business has a Clean bank account and  records with all the Facilities like POS, Online Payments etc.,
 *OTHER DETAILS:* 
BUSINESS IS OWNED BY EXPAT WITH 100% OWNERSHIP AND CAN BE TRANSFERRED TO ANY INDIVIDUAL.
 * TECH* 
The Company has Super attractive website & collobaration on all the platforms related to Booking
Also the Tie Ups with Payment systems for online payments.
*SOCIAL MEDIA & REVIEWS*
one of the Most  Socail Media Active Companies in UAE in this  Segment.
Has Great Following on  Instagram, and Amazing Review on Google and TripAdvisor,
 *CLEAN BUSINESS* 
It is fully set up ,PROFITABLE business with everything in place. There are no loans and no outstanding. SIMPLY ACQUIRE THE BUSINESS & START MAKING PROFITS.
 *ASSISTANCE* 
The Seller can Assist the BUYER with all the  KNOW HOW of  JET SKI BUSINESS IN DUBAI and give Transition Assistance for Smooth Business Transfer.
 *ASKING PRICE:* 8,000,000 AED 
 *CONSULTING FEE: 400,000 AED* 
ONLY TO THE CLIENTS WHO SIGN NDA.
For more details :
Please call/ whatsapp
0524733665
Asking Price: 8,000,000 AED
Premium Location
High Quality Equipments
Loyal Customer Base
Ample of Parking Available
High Turnover
Prime Location
Fully Fitted
Large Business For sale
NEED FUNDS TO EXPAND OTHER BUSINESS VENTURES
Shop Size : 400 Square Feet
Shop Rent : 399,000 AED
Country : United Arab Emirates
City : DUBAI
Area : JUMEIRAH
Payment Mode : Quarterly
Landmark : JUMEIRAH DUBAI
Share This Ad On
Contact Us