SEARCH UAE'S NO. 1 BUSINESS FOR SALE MARKETPLACE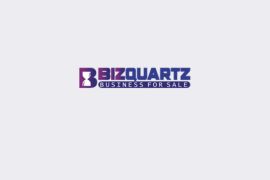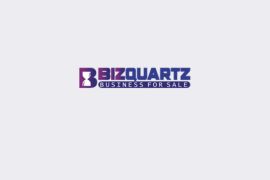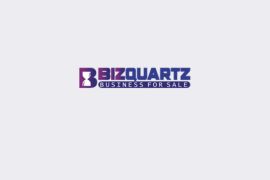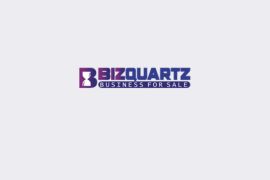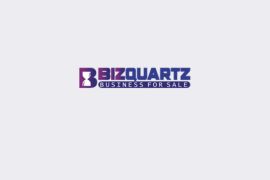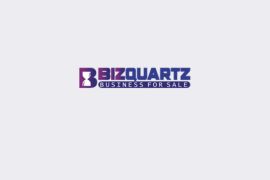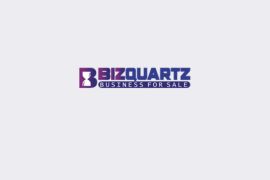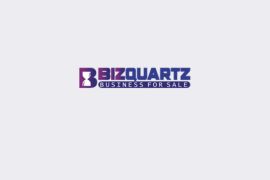 Well established stationery business on sale!
Ref. No.-AE01380481
Asking Price: 400,000 AED
About the business:
The Stationery firm is registered in April 2012 and running successfully since then. The business concept is to procure stationery and related products locally, with partial imports from Thailand and Supply to corporate clients. Currently we are catering to only Dubai location. Our client base is 600+ and currently active are 250. There is lot of room to improvise and it purely depends on the investment and expansion plans.  
Operating in a warehouse set up and we don't have retail outlet. This curbs our cost, thereby giving price advantage for our clients. Nonetheless the launch of a branch retail outlet in a similar hub will augment sales figures.
Legal Structure: Limited Liability Company (LLC)
Location: Conveniently located in a prime area in Al Quoz, which is one of the business hubs in Dubai. The locality houses a bulk of our vendors, easing out procurement process as well as clients enabling prompt service delivery.
Services Offered: Stationery & office Consumables – Printer Consumables – Self Inking Stamps – Printing (Office Stationary viz. Cards, Letterheads, Receipt Books, Calendars etc) – Gifts & Compliments – Other Items within the scope of licensed activities
Google business presence – Google reviews, listed products, regular posts, etc.
Ecommerce website under process. Payment gateways already in use, shipping third-party already in service. Currently the website is in the stage of product listing.
Social media presence – Facebook, Instagram, LinkedIn, twitter etc.
Market place presence – listed products in Amazon.ae, Supplyvan, Wemena, etc
Experienced staffs 3 – Sr. Admin Incharge: managing the entire business, Office admin and sales: Responsible for tele-calling, quotation and order preparation, Driver: Responsible for purchasing and delivery.
Tally Software installed
Reason for Sale:
Owners are British Indians settled back in UK for personal reasons. Looking for a buyer who has the passion to do business. 
Business value includes:
Trade License validity – 04/03/2022
Office Rent validity – 14/03/2022
Employee visa validity for 3 – 03/11/2021, 17/01/2022, and 22/07/2022
Establishment Card validity – 14/06/2022
Estimated stock Value – AED: 50k-60k. Final valuation will be done end of the year.
Vehicle H1 delivery van, Mulkiya 10/02/2022 and Comprehensive insurance 13/03/2022
Office and warehouse setup, furniture and fixtures, etc.
Logo-Catalogue-Brochure-Business cards (conceptualized)
NO HIDDEN COST
"BUSINESS FOR SALE :BIZQUARTZ BUSINESS BROKERS"
Find Business Opportunities,  Businesses for Sale in the Dubai on Bizquartz.
New Business added every day
There are many great opportunities to set up a business and many different ways to do it too. The best way to get into any business is to take over an Established Business which is up an running.
Search our businesses for sale inventory, from Cafes, Restaurants, Kitchens, Clinics & Medical Centers,  Salons & Spa, Limousine , Rent a Car , Groceries, Roastary, Garages, Construction companies, Trading Businesses, Marketing Agencies, Cleaning services, Service Businesses, and shops to manufacturing,
We've got the perfect Business Opportunities for you Across the UAE.
Contact us to start your search for the best businesses to buy.
Tell us your criteria today for a count of potential prospects.
Highly Professional & Dedicated Business Brokers.
Valuable Advice.
Save Time & Effort.
Find Your Next Profitable Business.
Discover amazing deals on businesses for sale in Dubai , Abudhabi, Sharjah , Ajman ,Al ain and Fujairah.
We have Businesses Located in  Great Business Hubs in Dubai Like Restuarants in Marina, Downtown, Business Bay, JLT, Jumeirah, Karama, But Dubai, Deira and  many More.
Sheesha Cafes in Jumeirah, Supermarkets on Sheikh zayed road, Spa and salons near Palm Beach.
Buy businesses for sale through BIZQUARTZ.
Arrange a viewing, make an offer or simply contact the seller.
Start your search now.
For More Details contact :- +971 52 473 3665
Asking Price: 400,000 AED
Total No. Of Staff: 3
Monthly Accomodation Charges : 0 AED
Utilities: 6,000 AED
Monthly Average Salary of Total Staff : 11,000 AED
Company bear accomodation charges
Near to Metro
Loyal Customer Base
Established Business
Prime Location
Company For Sale
Shop Size : 617 Square Feet
Shop Rent : 31,000 AED
Country : United Arab Emirates
City : DUBAI
Area : AL QUOZ
Share This Ad On
Contact Us