SEARCH UAE'S NO. 1 BUSINESS FOR SALE MARKETPLACE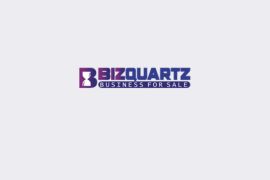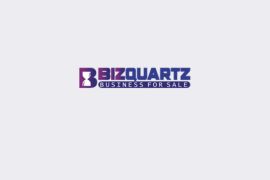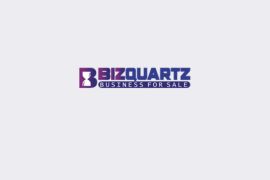 PROFITABLE LADIES SALON BUSINESS FOR SALE ON SHEIKH ZAYED ROAD, WTC, DUBAI.
Ref. No.-AE01662073
Asking Price: 650,000 AED
EXCELLENT LOCATION -PROFITABLE LADIES SALON  FOR SALE ON SZR, WORLD TRADE CENTER, DUBAI .
HIGH END LUXURIOUS LADIES SALON OFFERIND ALL THE SALON SERVICES IN THE NEIBOURHOODS OF WORLD TRADE CENTER, SHEIKH ZAYED ROAD.
WITH ULTRA LUXURY INTERIORS WHICH HAS HUGE IMPACT ON THE CUSTOMERS ALONG WITH EXCELLENT SERVICE OFFERINGS..
ITS AN EXCELLENT OPPORTUNITY FOR INVESTORS LOOKING TO INVEST IN SALON BUSINESS.
CURRENT OWNER IS WILLING TO ASSIST  FOR THE NEW OWNER FOR BUSINESS TRANSITION.
***LOCATION & DETAILS:
License activity:  LADIES Salon,
Trade License valid until end 2023. Freezone license optional!
Area 1210 sqft.
Rent 181,000 AED/YEAR (Chiller free)
Rental contract until end 2024, renewable.
STOCK VALUE: 35,000 AED APPROX
AVERAGE MONTHLY REVENUE : 70,000 AED+
AVERAGE MONTHLY OVERHEADS: 47,000 AED
AVERAGE MONTHLY NET PROFT : 20,000 AED+
Dewa Cost FIXED 500 AED per month. ( Part of hotel)
 *TEAM:* 
Currently there are 4 full time HIGHLY TRAINED employees (many more quotas are available for more staff if required).
 *ASSESTS & EQUIPMENTS:* 
2 Signboards. One facing road and one facing Sheik Zayed Road
3 Mani Pedi chairs
2 Hair Dressing Stations
2 Hair Wash Stations
2 Nail Stations
3 Spacious fitted Treatment Rooms
1 Massage Room with Shower
1 Stock room
1 Central Reception and Waiting Area
1 Bathroom 
1 Kitchen with Washing Machine, Drying machine, Coffee machine, Fridge
1 Integrated Music System
Including large volume of products,
Design is high quality and well maintained.
 *TECH & CLIENT DATABASE* 
SALON HAS SEO OPTMIZED WEBSITE & social media accounts with actual customers followers.It also comes with Extended Database of 75 NEW Clients Every Month. Fully Documented Database.
 *CLEAN BUSINESS* 
It is fully set up ,PROFITABLE business with everything in place. There are no loans and no outstanding, No fines.

 *ASKING PRICE:* 650,000 AED 
 *CONSULTING FEE: 5% OF THE ASKING PRICE* 
***PICTURES ARE FOR ILLUSTRATIVE PURPOSE ONLY.*****
FOR MORE DETAILS 
PLEASE CALL 0524733665
ONLY FOR CLIENTS WHO ARE GENUINE AND READY TO SIGN NDA.
Asking Price: 650,000 AED
Premium Location
High Quality Equipments
Huge Signage
Near to Metro
Loyal Customer Base
Ample of Parking Available
High Visibility
Established Business
High Turnover
Town Centre Location
Fully Fitted
OVERLOADED WITH TOO MANY BUSINESSES TO MANAGE.
Shop Size : 1210 Square Feet
Shop Rent : 181,002 AED
Country : United Arab Emirates
City : DUBAI
Area : DUBAI WORLD TRADE CENTRE
Payment Mode : Quarterly
Landmark : SHEIKH ZAYED ROAD DUBAI
Share This Ad On
Contact Us