SEARCH UAE'S NO. 1 BUSINESS FOR SALE MARKETPLACE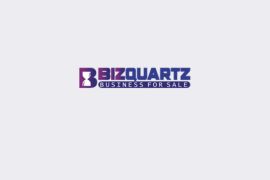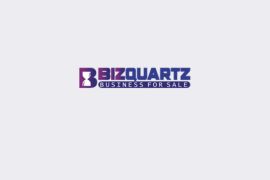 PROFITABLE PET STORE BUSINESS FOR SALE IN DUBAI
Ref. No.-AE01319075
Asking Price: Offers Invited
*15 YEARS RUNNING HIGH  PROFITABLE   PETS STORE BUSINESS FOR SELL IN DUBAI* .
 *Details:* 
Retail pet store for sale with active LLC trade license since 2007. Trade license includes the following Activities
* Live animal import/trading
* Pet food import/trading
* Grooming salon, pet boarding.
 *LOCATION:* 
* Size of the Outlet: 500 sqft
* very low Rent of the outlet: 47,500 AED/ YEAR
* No of staff : 5
* Total Monthly Salaries : 12,000 AED
* Utilities: 2500 AED
* Average Monthly Revenue : 80,000 AED +
* Average Net Profit : 25,000 AED +
 *Team:* 
Currently there are 5 full time employees (many more quotas are available for more staff if required).
 *Assests:* 
Company Hyundai H1 van is included. There is latest POS system and CCTV in store. 
 *BANKING:* 
Our business bank account is open since 2007, there are two operational credit card machines, loan facility offered by the bank (but no loans taken!). 
 *OTHER DETAILS:* 
Business have  Mersal 2 code for trade/import, import code for customs in Dubai, and we are registered in TRACES, EU for trade/export.
 *TECH* 
We have constantly updated website (latest version is being developed now), social media accounts with actual customers followers. 
 *CLEAN BUSINESS* 
It is fully set up ,PROFITABLE business with everything in place. There are no loans and no outstanding issues.
 *ASSISTANCE* 
EU breeder contacts and introduction is with the price of the company. After sale support is offered!

 *ASKING PRICE:* 800,000 AED 
 *CONSULTING FEE: 5% OF THE ASKING PRICE* 
For more details :
Please call/ whatsapp
0524733665
( https://www.bizquartz.com )
Asking Price: Offers Invited
Annual Turnover : 1,000,000 AED
Annual Net Profit : 0 AED
Audit Report : Available on Request
Total No. Of Staff: 5
Monthly Accomodation Charges : 0 AED
Utilities: 2,500 AED
Monthly Average Salary of Total Staff : 10,000 AED
Company does not bear accomodation charges
Miscellaneous : 500 AED
Huge Signage
Near to Bus Station
Established
High Visibility
Established Business
Offers Invited
Prime Location
Small Business
Unique Business
With Car Park
Town Centre Location
Close To Local Amenities
Attractive Business
Fully Fitted
Adjacent to Multiple Retailers
Company For Sale
Relocation to another country due to family circumstances.
Shop Size : 500 Square Feet
Shop Rent : 47,250 AED
Country : United Arab Emirates
City : DUBAI
Area : BUSINESS BAY
No. of Payments : 1
Landmark : Business bay Dubai
Share This Ad On
Contact Us