SEARCH UAE'S NO. 1 BUSINESS FOR SALE MARKETPLACE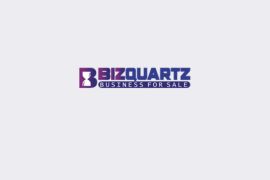 Stationery Shop for Sale
Ref. No.-AE01766053
Asking Price: 180,000 AED
We specialize in Artist Items, Stationery Items, Arts and Crafts and School Supplies bringing unique products under one roof. We established our business with a wide range of products for different customers genre. From the Best Quality and Fair to Affordable supplies that can meet customers' expectations and satisfaction.
Asking Price: 180,000 AED
Annual Turnover : Not Applicable
Annual Net Profit : Not Applicable
Audit Report : Not Applicable
Total No. Of Staff: 2
Monthly Accomodation Charges : 1,500 AED
Utilities: 12,000 AED
Monthly Average Salary of Total Staff : 3,500 AED
Company bear accomodation charges
Miscellaneous : 10,000 AED
Near to Holy Place
Corner Shop
Loyal Customer Base
Established
Established Business
Price Reduced
Retirement Sale
Close To Local Amenities
The Owner does not have enough time to Manage the Business and is eager to help the prospective buyer to continue the business flow to keep the Market opportunities.
Landlord Deposit : 5,000 AED
Country : United Arab Emirates
City : SHARJAH
Area : ROLLA AREA
No. of Payments : 96
Landmark : General Post Office Roundabout
Share This Ad On
Contact Us