SEARCH UAE'S NO. 1 BUSINESS FOR SALE MARKETPLACE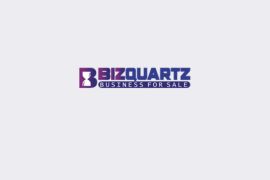 Spa & Salon available for Sale
Ref. No.-AE01780107
Asking Price: 220,000 AED
5 Star Spa & Salon for sale in Abu Dhabi. 220000 or Best offer
SPA Section:-
- 1 Facial Room equipped with a wash basin built in cabinet, product shelf, facial bed, 13 functions facial machine.
- 1 Store for storing products and material
- 2 Spa/Massage Rooms 9m2 each. equipped with walk in shower, wash basing built in cabinet, with dressing cabinet, massage table, trolley for massage oils/waxing products.
- 1 VIP Room 12m2 equipped with Jaccuzi, Massage bed, washbasin, dressing cabinet, waxing trolley, herbs trolly - 1 Sauna room equipped with a sauna, massage bed
- 1 Moroccan bath with 12KW steam machine
Salon Section (70SQM):
- 3 Hairdressing chairs
- 1 Makeup chair
- 2 Shampoo Chairs
- 4 pedicure basins with elegant chairs
- 1 manicure table
- 4 Hairdressing Mirrors with Electricity
Reception Area:
- Reception Table
- Retail Products Cabinet
- Small Kitchen
- Toilet
- Waiting area with sofa
License & Rent - Rent is 90,000 per year
- License is Expired and will need to be renewed
- Rent will be paid upto August 2022
This is a Bargain as this Spa costed me 600,000 dirhams for fit out and I want to sell to take care of my family's medical expenses. I am UAE local and i am willing to let it stay under my name if required if you cannot make investor visa.
we will do a sale contract and complete power of attorney attested in Notary public. I can be Wakeel Khadamat for free for 2 years as part of the deal.
Willing to let it go for the best offer I get.
Asking Price: 220,000 AED
Annual Turnover : Available on Request
Annual Net Profit : Available on Request
Audit Report : Not Applicable
Total No. Of Staff: 3
Monthly Accomodation Charges : 0 AED
Utilities: 320 AED
Monthly Average Salary of Total Staff : 9,000 AED
Company does not bear accomodation charges
Miscellaneous : 200 AED
High Quality Equipments
Loyal Customer Base
Established
Established Business
Offers Invited
Fully Fitted
Incentives May Be Available
Large Business For sale
Need Cash for Overseas Medical Expense
Shop Size : 170 Square Metre
Shop Rent : 90,000 AED
Landlord Deposit : 5,000 AED
Country : United Arab Emirates
City : ABU DHABI
Area : HAMDAN CENTRE
No. of Payments : 4
Landmark : Al Maryah Cinema
Share This Ad On
Contact Us