SEARCH UAE'S NO. 1 BUSINESS FOR SALE MARKETPLACE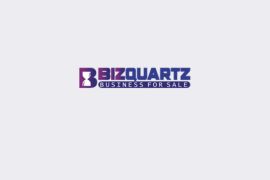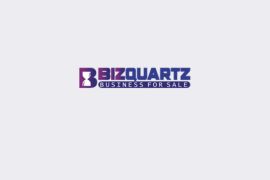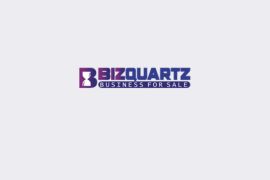 Succesfull E-commerce Art business for sale
Ref. No.-AE01662616
Asking Price: 715,000 AED
Succesfull E-commerce Art business for sale
The interior trend of the moment, with our wide range of designs there is a complimenting piece of art for every household.
No office, only online, no license will be involved in the sale. No staff.
Around 130.000 average revenue monthly
Average profit AED 29.000
8k + email subscribers,
15,5k Instagram followers 
2,4k Facebook followers
Modern, Unique, Stylish & unlimited potential
Our shop was founded in April 2020 and we've accomplished a lot ever since beginning with a revenue of AED 1.550.000 over the last 12 months of which AED 1.350.000 from 2021 only!
2020 - average order value of AED 852returning customer rate of 4,3% and a conversion rate of 0,78%
2021 - average order value of AED 1.234 returning customer rate of 8,71% and a conversion rate of 0,92%
With the use of the print-on-demand system from just one supplier, the processing of orders and communication goes smooth and easily. We offer the highest quality Canvas Artwork in the market.
Our top countries are Australia, Canada, United States, United Kingdom and Germany. 
We've ran Facebook and limited Google advertising only, so there's a lot of opportunities within the online marketing expanding the advertising channels using Pinterest and Tiktok, Snapchat. Influencer & Affiliate marketing is something what would fit this brand perfectly and could impact the annual revenue significantly.
"BUSINESS FOR SALE :BIZQUARTZ BUSINESS BROKERS"
Find Business Opportunities,  Businesses for Sale in the Dubai on Bizquartz.
New Business added every day
There are many great opportunities to set up a business and many different ways to do it too. The best way to get into any business is to take over an Established Business which is up an running.
Search our businesses for sale inventory, from Cafes, Restaurants, Kitchens, Clinics & Medical Centers,  Salons & Spa, Limousine , Rent a Car , Groceries, Roastary, Garages, Construction companies, Trading Businesses, Marketing Agencies, Cleaning services, Service Businesses, and shops to manufacturing,
We've got the perfect Business Opportunities for you Across the UAE.
Contact us to start your search for the best businesses to buy.
Tell us your criteria today for a count of potential prospects.
Highly Professional & Dedicated Business Brokers.
Valuable Advice.
Save Time & Effort.
Find Your Next Profitable Business.
Discover amazing deals on businesses for sale in Dubai , Abudhabi, Sharjah , Ajman ,Al ain and Fujairah.
We have Businesses Located in  Great Business Hubs in Dubai Like Restuarants in Marina, Downtown, Business Bay, JLT, Jumeirah, Karama, But Dubai, Deira and  many More.
Sheesha Cafes in Jumeirah, Supermarkets on Sheikh zayed road, Spa and salons near Palm Beach.
Buy businesses for sale through BIZQUARTZ.
Arrange a viewing, make an offer or simply contact the seller.
Start your search now.
For More Details contact :- +971 52 473 3665
Asking Price: 715,000 AED
High Visibility
Established Business
High Turnover
Unique Business
Attractive Business
Company For Sale
Country : United Arab Emirates
City : DUBAI
Area :
Share This Ad On
Contact Us