SEARCH UAE'S NO. 1 BUSINESS FOR SALE MARKETPLACE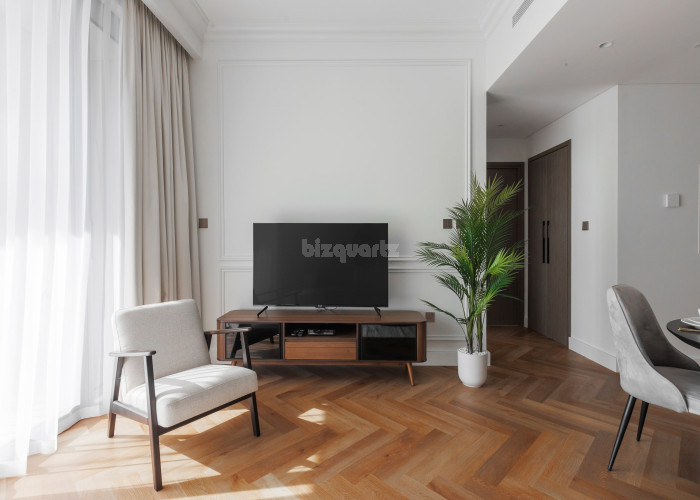 Running Rental Apartment business in Dubai / Vacation Homes / Holiday Homes
Ref. No.-AE01499137
Asking Price: 400,000 AED
Description
Why buy an apartment rental company in Dubai?
– tax-free environment, with no personal income tax and corporate taxes for most businesses
– an ever-growing flow of tourists, a leading place in world tourism
– high level of public services, zero level of corruption 
– asset security and loyal attitude to money from complicated jurisdictions
Rational Investing with Clear Financial Prospects
For discerning investors valuing stability and predictability: we offer a proven business model with an average monthly asset growth of 3-5 apartments. This business specializing in vacation home rentals provides a strong start with 16 managed apartments and the closest expansion plans to 30, promising a significant turnover increase with an average profit margin of 20%. The turn-over of the last 11 months is 1,455,057.62 AED 
Acquiring this company, you gain fully established business processes utilizing cutting-edge technologies and automation, including integration with key booking platforms and CRM systems. The business boasts an impressive asset portfolio, including 1,150,000 AED already invested in the project well-established business processes compiled using modern software (Bitrix24, online robotic parser for 200 channels, AI powered ad distribution bot, Guest relations chat bot, 1Bit, Travelline with integration of a dozen+ platforms).
Lead generation is set up (up to 100 leads per day), lead database is compiled.
Banking history is set with the top bank in Dubai (Emirates NBD), AED and USD accounts, connected payment portals Network and Stripe.
The months spent on obtaining documents will save you six months or a year, during which you will receive income, and not waste time and money waiting dor all those DED licenses, DTCM permits, Labor cards and Immigrant cards, connection to the WPS system, VAT and TRN certificates and so on and so forth.
Brand book is ready and in use.
Owners databases for the top areas is collected, as well as realtors database for partnership.
Flexibility in ownership stake from 49 to 100% is offered, with complete support during the transition and potential for further partnership.
Consider this puschase as your next step in diversifying your investment portfolio and achieving strategic entry into one of Dubai's most promising market segments. For a detailed evaluation of the offer and to discuss sale terms, contact us today.
Bonuses:
– Single founder, no local "sponsor" required
– Well-developed financial model
– Various payment methods for the purchase – bank transfer, cash, cryptocurrency
– Guarantee letter of no 3-parties liabilities
– Assistance with obtaining residencial Emirates ID from trusted lawyers
– Assistance with accommodation before and after obtaining Emirates ID
– No need to wait 3-4 months to open a company
– No risk of being refused to open a bank account.
– Clean payment history (verified by bank statements)
+ Marketing support (additional fee)
+ H.R. support (additional fee)
+ P.R.O. support (additional fee)
Asking Price: 400,000 AED
Premium Location
Loyal Customer Base
Established
Established Business
High Turnover
Home Based
Owner Financed
Prime Location
Town Centre Location
Attractive Business
Large Business For sale
Company For Sale
Focusing on the other company of the holding
Share This Ad On
Contact Us