SEARCH UAE'S NO. 1 BUSINESS FOR SALE MARKETPLACE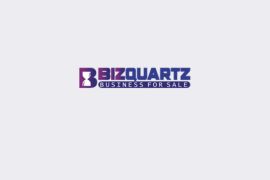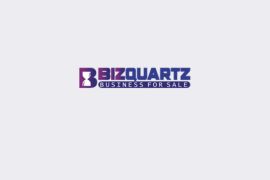 PROFITABLE POLYCLINIC WITH INSURANCE FACILITY FOR SALE IN DUBAILAND - DUBAI
Ref. No.-AE01416836
Asking Price: 3,000,000 AED
PROFITABLE MEDICAL.CENTER RUNNING  SUCCESSFULLY  WITH ALL LICENSES,  MORE THAN 10 INSURANCE COMPANIES EMPANELLED, CLINICAL SOFTWARES AND CLIENTS DATA.
PROFITABLE MEDICAL CENTER FOR SALE IN DUBAI LAND - DUBAI BUSINESS FOR SALE
ACTIVITIES:  MEDICAL, PEDIATRICS, GYNECOLOGY, DENTAL, AESTHETIC.

Premium multi-specialty center located in gated center community mall providing quality services for
the complete healthcare need of the family.

1. Location – Only clinic in the vicinity adjacent to the multiple affluent villa communities.
2. Growth – In a year, business became financially independent with 60% of repeat patient base.
DETAILS:
SIZE :  1336 SQFT 
LOW RENT:  155,000 AED
TOTAL ROOMS :  ( 3 CONSULTATION ROOMS, 1 DENTAL ROOM, 1 TREATMENT ROOM,  1 STERILIZATION, 1 RESTROOM)
NO OF DOCTORS : 3 DOCTORS ON SALARY, 8 DOCTORS ON COMMISSION BASIS.
NO OF ADMIN STAFF : 2 NURSES, 2 RECEPTIONISTS, 1 CLEANER.
AVERAGE MONTHLY REVENUE : 110,000 AED/ MONTH
Equipment Details:

1. All basic medical and dental equipment as per DHA guidelines (e.g., ECG, nebulization machine,
x-viewer, otoscope, ophthalmoscope, dental chair, autoclave, etc).
2. IOPA x-ray machine
3. Apex locator
4. Zoom teeth whitening machine
5. DentAmerica teeth whitening machine
6. Derma bed
7. 2 fridges
8. GE Voluson P8 ultrasound
9. Computers (#7) and other operational equipment
10. Centrifuge

List of insurance empaneled:

1. NAS
2. Neuron
3. Enaya
4. Mednet
5. Al Madallah
6. Sukoon
7. NGI
8. FMC
9. Daman
10. Nextcare
Stock Value (If applicable): N/A
Total Monthly Overheads/ Expenses: AED 85,000

Average Monthly Profit: AED 25,000 (gross)

Deposits: (Ex: Landlord, Dewa, RTA Etc)- AED 42,000

Asking Price: 3 MILLION AED
CONSULTING FEE: 150,000 AED
***PICTURES ARE FOR ILLUSTRATIVE PURPOSE ONLY.*****
FOR MORE DETAILS 
PLEASE CALL 0524733665
ONLY FOR CLIENTS WHO ARE GENUINE AND READY TO SIGN NDA.
"BUSINESS FOR SALE :BIZQUARTZ BUSINESS BROKERS"
Find Business Opportunities,  Businesses for Sale in the Dubai on Bizquartz.
New Business added every day
There are many great opportunities to set up a business and many different ways to do it too. The best way to get into any business is to take over an Established Business which is up an running.
Search our businesses for sale inventory, from Cafes, Restaurants, Kitchens, Clinics & Medical Centers,  Salons & Spa, Limousine , Rent a Car , Groceries, Roastary, Garages, Construction companies, Trading Businesses, Marketing Agencies, Cleaning services, Service Businesses, and shops to manufacturing,
We've got the perfect Business Opportunities for you Across the UAE.
Contact us to start your search for the best businesses to buy.
Tell us your criteria today for a count of potential prospects.
Highly Professional & Dedicated Business Brokers.
Valuable Advice.
Save Time & Effort.
Find Your Next Profitable Business.
Discover amazing deals on businesses for sale in Dubai , Abudhabi, Sharjah , Ajman ,Al ain and Fujairah.
We have Businesses Located in  Great Business Hubs in Dubai Like Restuarants in Marina, Downtown, Business Bay, JLT, Jumeirah, Karama, But Dubai, Deira and  many More.
Sheesha Cafes in Jumeirah, Supermarkets on Sheikh zayed road, Spa and salons near Palm Beach.
Buy businesses for sale through BIZQUARTZ.
Arrange a viewing, make an offer or simply contact the seller.
Start your search now.
For More Details contact :- +971 52 473 3665
 
Asking Price: 3,000,000 AED
Premium Location
High Quality Equipments
Loyal Customer Base
Ample of Parking Available
Established Business
High Turnover
Offers Invited
Town Centre Location
Attractive Business
Fully Fitted
Shop Size : 1336 Square Feet
Shop Rent : 155,000 AED
Country : United Arab Emirates
City : DUBAI
Area : THE VILLA
Payment Mode : Quarterly
Landmark : DUBAILAND DUBAI
Share This Ad On
Contact Us