SEARCH UAE'S NO. 1 BUSINESS FOR SALE MARKETPLACE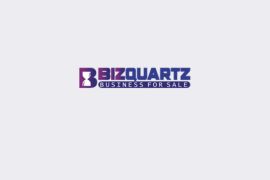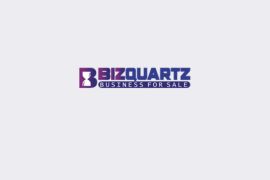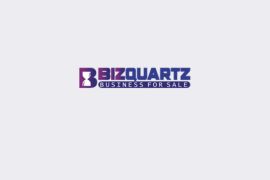 BUSINESS FOR SALE !!! POLYCLINIC for sale in MAJAN, DUBAILAND, DUBAI.
Ref. No.-AE01731142
Asking Price: 650,000 AED 1,250,000 AED
BUSINESS FOR SALE !!! Runnung POLYCLINIC - MEDICAL CENTER for sale in MAJAN, DUBAILAND, DUBAI.
Asking Price: 1,250,000 AED
 fURNISHED AND  RUNNING pOLYCLINIC with all licences, MEDICL EQUIPMENTS, clinical software FOR SALE 
DETAILS:
SIZE : 2700 SQFT
RENT: 210,000 AED/ YEAR
CONSUTATION ROOMS : 5
TREATMENT ROOMS : 4
STAFF : 8
OTHER TREATMENT FACILITY : PHYSIOTHERAPY GYMNASIUM.
ACTIVITIES 
GENERAL DENTISTRY,  GENERAL PRACTICE, LASER HAIR REDUCTION,  DERMATOLOGY, PHYSIOTHERAPY.
INSURANCE EMPANELED:
ALL MAJOR INSURANCE NETWORKS EMPANELED:  ADNIC, AETNA, ALLIANZ,ALMADALLAH,DAMAN,DUBAI CARE, EMIRATES AIRLINES, ENAYA(NEURON),GLOBEMED,INAYAH,IRIS,MEDNET,METLIFE,NEURON,NEXTCARE,NGI,NOW HEALTH,OMAN INSURANCE. 
EQUIPMENTS
MEDICAL EQUIPMENTS: 2 FOLD MOTORIST EXAMINATION COUCHES, AMALGAMATOR DENTAL, ARKE SET -TECHNOGYM- PHYSIO, AUTOCLAVE, BP APARATUS - DIGITAL AND MANUAL, CENTRIFUGE MACHINE, CRASH CART, DEFIBRILLATOR,  DENTAL CHAIR UNIT, DENTAL ENDODONTIS ENDO MOTOR, HAND PEICE, ECG MACHINE, EXAMINATION LIGHTS, FLEXability(  Anterior & posterior),Glucometers, Hydrafacial Machine, Hydrocollator- Physio, Intra Oral camera, IV STABD, KINESIS TECHNOGYM,  LEAD APRONS, NEBULIZER , OMINA 3, OPTHALMOSCOPE, OTOSCOPE, OXYGEN CYLINDERS WITH REGULATORS, REFRIGERATORS,  SUCTION MACHINE, TEETH WHITENING UNIT, X RAY INTRA ORAL, ULTRASONIC INSTRUMENT CLEANER DENTAL.
Asking Price: 650,000 AED
CONSULTING FEE: 5% OF THE DEAL VALUE. 
 
 
FOR MORE DETAILS CONTACT 
BIZQUARTZ BUSINESS BROKERS
Asking Price: 1,250,000 AED
Loyal Customer Base
Established
Fully Fitted
Company For Sale
NO TIME TO MANAGE. IT HAS HUGE POTENTIAL WITH GOOD MANAGEMENT OR SELF OPERATED.
Shop Size : 2700 Square Feet
Shop Rent : 210,000 AED
Country : United Arab Emirates
City : DUBAI
Area : MAJAN
Payment Mode : Quarterly
Landmark : MAJAN DUBAI
Share This Ad On
Contact Us